From observing French women in brasseries over a cuppa and reading interviews with French fashion icons, I have come up with the absolute Parisian-style capsule wardrobe items that look chic and keep our Earth happy.
Words: Aleksandra Medina
Strolling around the streets of Paris and throwing glances at Parisian women have made me ponder about their world-widely envied effortless style. There's something in their ability to pick just the right timeless pieces that so eloquently refer to the right capsule wardrobe and exude the right dose of je ne sais quoi. Yet, should the trend still be on our lips in 2017? We say, yes! Even in the modern days, there seems to be no better match than Parisian chic, the concept of the capsule wardrobe and slow fashion. So, how do French women create their lasting capsule wardrobes? From what I've perceived, it all comes down to these components: a couple of well-tailored timeless pieces that will always remain en vogue, quality fabrics, and the skill to accessorise and pair the right purse with the right pair of shoes. Let's have a look!
THE BLAZER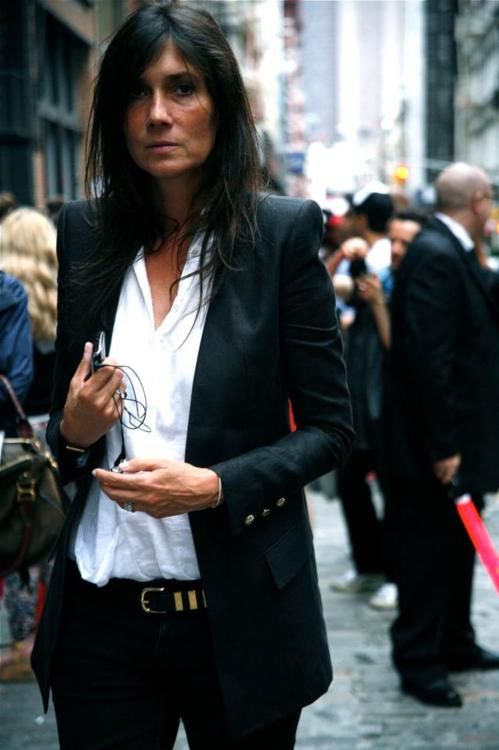 Invest in a well-tailored black or navy blazer and you will always have that one jacket that goes with everything, when you just can't pick an outfit.
BALLERINA FLATS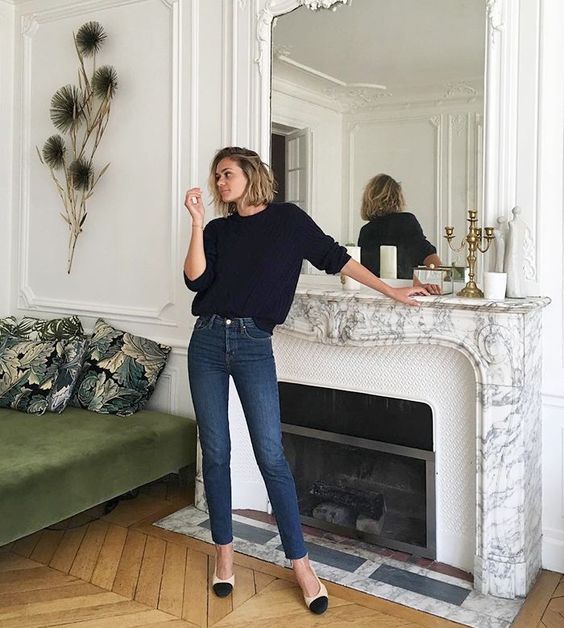 Ballerina flats are simple, comfortable, work with everything and won't make your feet hurt. And they are extremely Parisian. It's a win-win!
THE PERFECT PAIR OF JEANS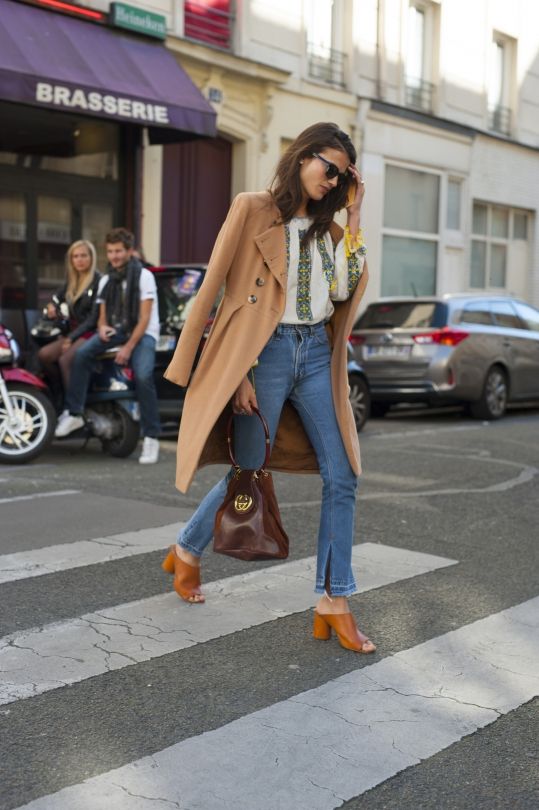 Take the time to find that one pair of jeans that is going to fit exactly with your body shape, enhance your curves and make you feel like you are walking the runway. A quality pair of jeans will last you a long time and work with literally any top you choose to wear.
DENIM SHIRT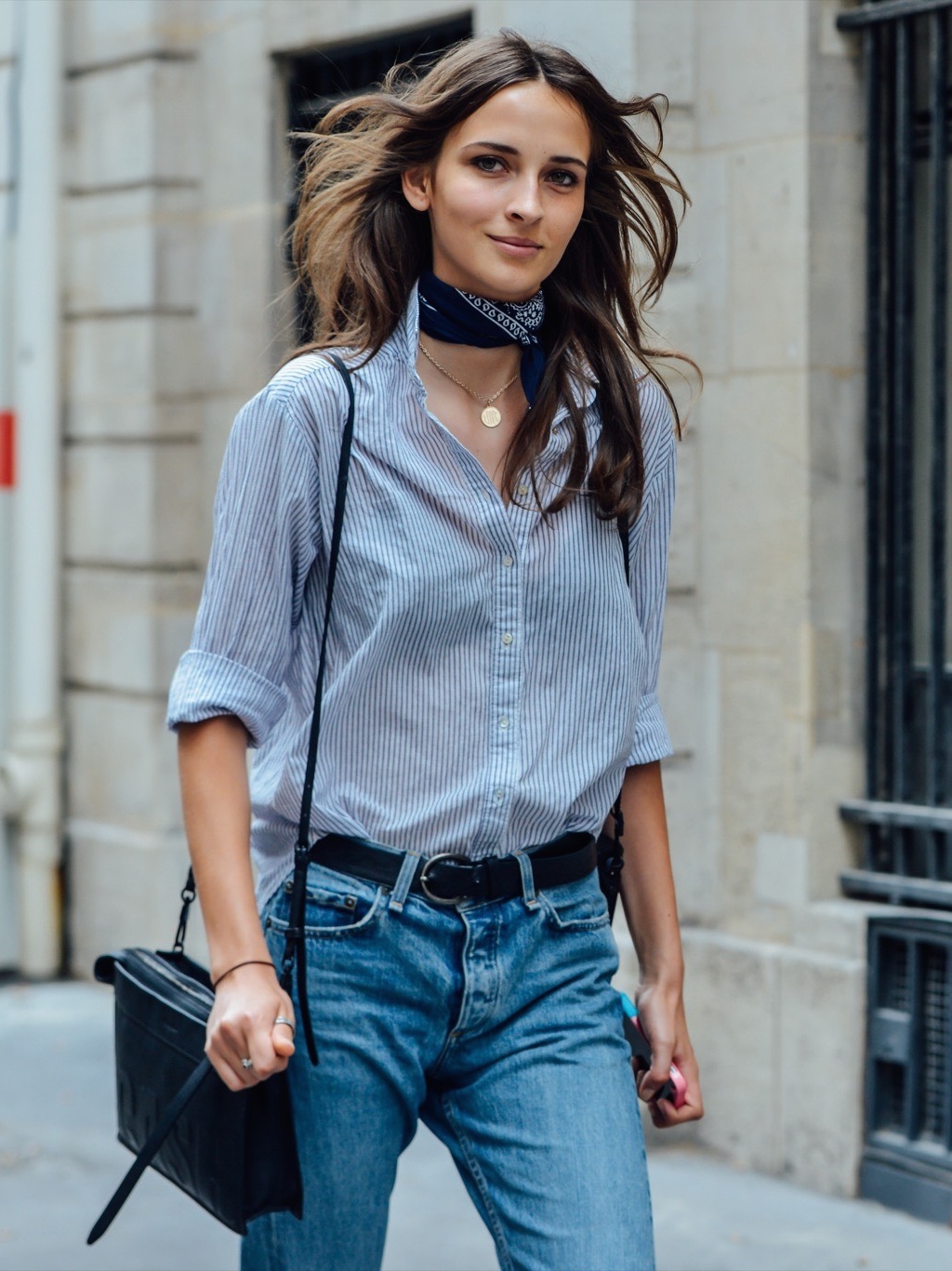 The iconic French model Inès de la Fressange revealed in her interview that a denim shirt is the way to go. "A few years ago, I would have said a white shirt, but that's boring now. If you have an uptight, bourgeois outfit, a denim shirt can change that, mess with it. It's the same thing when you add a fake diamond necklace: it's something unexpected. I like to mix up the expensive and not too expensive."
THE MARINIÈRE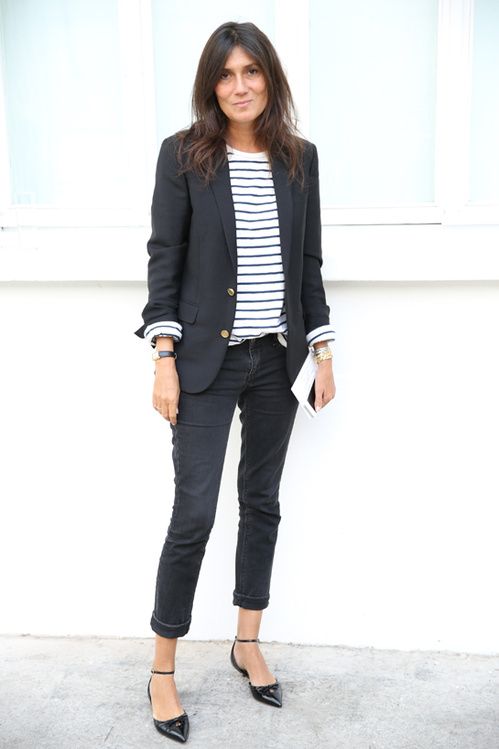 Oh la la, c'est vrai, the much-celebrated marinière aka the well-fitted white and navy striped sweater, is one of the easiest aspects of the French style to master. Originating from the traditional French navy uniform in the 19th century, this piece has become a worldwide staple of French culture and has proven its timelessness tenfold.
ANKLE BOOTS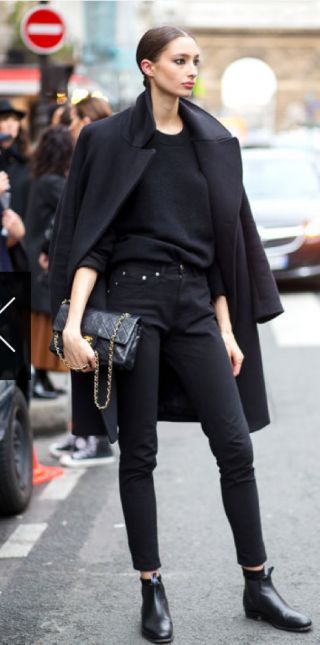 While your ultimate goal should be keeping your style smart-casual, you also want to feel comfortable while rushing down the city's cobblestone streets. So no stilettos and definitely no ugly sneakers. The way to go is the iconic black ankle boot with a little Cuban heel, or the Chelsea boot.
STATEMENT BAG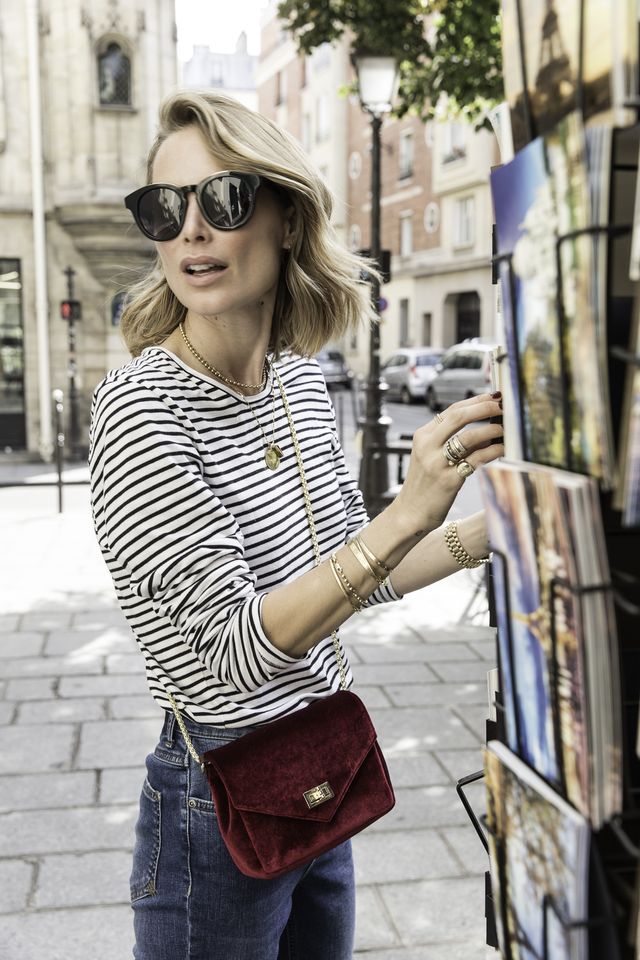 A rule of thumb: your purse should be able to comfortably sit on your lap while you enjoy your cappuccino. And the beauty of investing in a quality bag is that it will upgrade your weekday outfit as well as complements your Friday night look.
ACCESSORIES
Source: Instagram @kristinabazan
The art in creating a successful capsule wardrobe is to accessorise! A couple of bracelets, a nice pair of statement earrings, a necklace, a scarf or big, chunky sunglasses will immediately transform any outfit and allow you to wear the same basic pieces in different styles and occasions. A true Parisian is nothing without her big, chunky sunglasses!
CONFIDENCE
But most of all – the thing that Parisian women are known for the most, is their confidence. Once you have perfected your capsule closet, wear it with pride and don't let the fast-fashion industry pull you into the endless search for what to wear.
Overall, the beauty of building your own capsule closet is that there are no rules. The emphasis is put on going against the cult of fast fashion by buying less, but better. So if you know what you like and what looks good on you, invest in a quality piece that is made from ethical and long-lasting fabric and also with care. Contrary to what the fast fashion industry preaches, scientific studies have shown that "the more we buy the less whole we become". So the most important goal you should try to achieve, when working towards your ideal capsule closet, is to establish an enduring collection of staples and work towards a clear finish line.