Even if you've already settled in a huge, gigantic metropolis, only dreaming of faraway greeneries in favour of big city excitement, how to still make yourself feel comfortable in a suitable living space and build a perfect environment for calm and harmony at home? Read our tips!
Words: Alexandra Mozgovaya
1. Looking for an apartment? Even if you cannot get hold of a sustainable, solar-panelled building, choose a bright and sunny apartment with big windows. Remember that the floor where the flat is located has an influence on its brightness: higher located rooms absorb more light. Light and airy flats can have a positive impact our mood, guarantee relaxation after a hard day, Vitamin D production and also support a sustainable level of immunity. Of course, we all favour fresh air for stress relief, so big windows and balconies are our best friends.
What to do if you live in a home with very little light? Make windows free from all sorts of clutter: books, vases, everyday items and thick curtains to gain access to more light. Choose white (or light pastel) furniture and bright decoration: pastel tones will create the appearance of more sunlight and the visual appearance of the room will be bigger.
2. Things in the room should be well organised and decluttered - minimalism in decoration is the best way to make home appear much more clear and spacious. Find some boxes, wire baskets and simple metal shelves for books, clothes, souvenirs and pretty decor items - the more details you remove from the surface, the more brithger room will be. It is also good reason to organise a clean-out and throw away unnecessary accessories and old apparel.
Getting rid of old things, and why not, gathering things into well-organised 'themes' helps to reach a better balance: even small rearrangement and decluttering can change the way you feel at home and give an emotional recharge.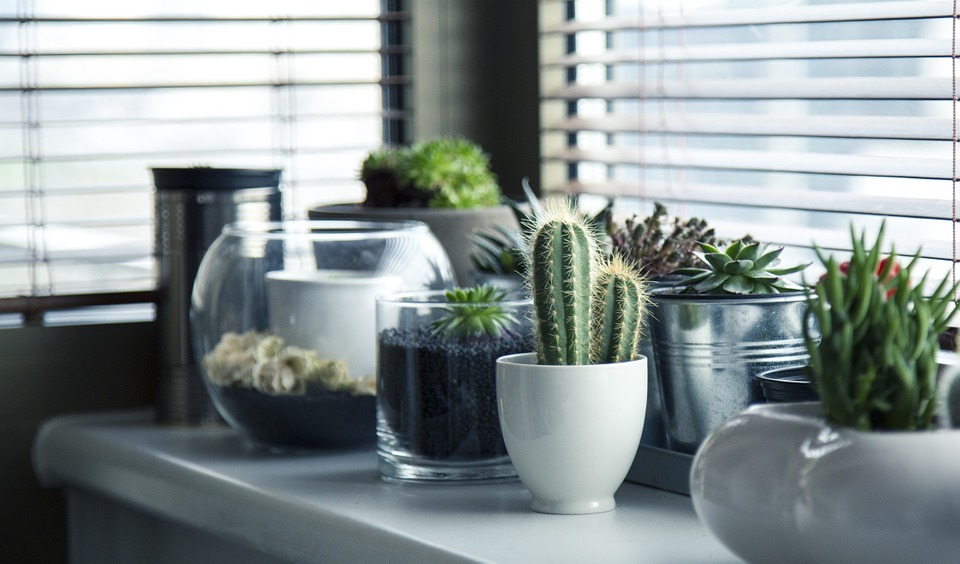 Eco-Living in a Big City: Tips #Savant
3. Add greenery. The most powerful and easy way to make space for nature even on the 25th floor in the metropolis is by adding more plants and greenery. Find some safe plants for bedroom (they produce oxygen at night during your sleep hours), kitchen and bath (yes, threre are a lot of plants which grow in harmony with humid air!). If you have tiny windows, or if they don't let in a lot of sunlight, find another place for greenery at home, except dark corners and ceilings. For example, near office desk, sofa or on a small cupboard or glass coffee table. Having a surrounding of plants and flowers inspires, produces oxygen and helps you maintain a cosy atmosphere at home.
4. Forget about chemical cleaning products. Instead, choose more natural means to keep tidy: the Internet is full of hand-made, DYI cleaning products to mix together from simple natural ingredients and we've also got more eco-product variety in supermarkets today. Facing air pollution every day already has its influence on our health, so we don't need to take it to our rooms and personal space.
5. Minimise the amount and use of electronic gadgets at home: fridge, microwave, TV, laptop, smartphone and so on - these modern gadgets stress us. Noise, electromagnetic waves and fume-emission may not seem so dangerous, but in reality, they also add to the list of bad environmental influence on us, causing 'digital' noise.
6. Keep it all together. Support cleanliness in your everyday routine, set a fixed place for every single thing in your home and make sure it stays there. Also: make cleaning your regular ritual, aerate rooms, buy beautiful decor elements (like vases, cushions, candles and curtains) and learn to love the place you're living in. Soon everything seems more kept together, and less harmful.
Create more space for life's little pleasures, dreams and inspiration!