They say 'never meet your heroes', but I had the pleasure of crossing the path with the two of mine - founders of The Recipe Hunters. Having set off on a journey discovering empowering cultures and sharing heritage, Anthony Morano and Leila Elamine travel to regions around the world, from rural areas of Lebanon and Palestine to olive farms in Italy, with a single purpose of connecting people through food. Through film and photography, Anthony and Leila share their experiences and stories of people from around the globe, hoping to spark interest and inspire exploration and open-mindedness. I wanted to share their story with you, just as they share the stories of others.
Words: Johanna Raudsepp
Every story has a beginning. After reading the stories Anthony and Leila shared from across the globe, I wondered how it all started for them. How did the couple become The Recipe Hunters? "My whole life has been about achieving my next goal, taking the next step, and I wanted to do something where everything perhaps wasn't as certain. To just live my life according to my own expectations, and not the expectations of others," says Anthony. At 27, after having studied finance and working in the field, trying out entrepreneurship, life had something else in store for him. At the same time, Leila was also on her own personal journey. She studied pre-med and began working with cancer patients when she encountered a revelation. "I would speak to my patients and they would say (things) like " I wish that I had lived my life for myself, I wish that I had travelled more and that I had spent more time figuring out what I loved," and I kept hearing more regrets over and over - and I was thinking about my life and I thought "What am I doing? Is this what I want to be doing, or am I doing this because I feel like it's expected of me?" You see, I'm actually the happiest when being creative, so I began pursuing that [side] more and more." That's when their paths crossed.
A path like this - quitting your job and going after what you love - is not easy. But it is awe-inspiring because many of us take 'easy way out', do what is expected. Sometimes all you need is an awesome partner in crime, some love, and faith that things will get better. "With this journey, the hardest thing is that you don't have security. Kind of like throwing yourself into an ocean. You don't know what is ahead of you. But being able to do that with Anthony and have him as my partner, going through that, it makes it doable and it allows you to do wonderful, beautiful things," says Leila. "I think what we're doing is really important. It's our whole life. We wouldn't be able to do it without each other - we complement each other."
"My whole life has been about achieving my next goal, taking the next step, and I wanted to do something where everything perhaps wasn't as certain."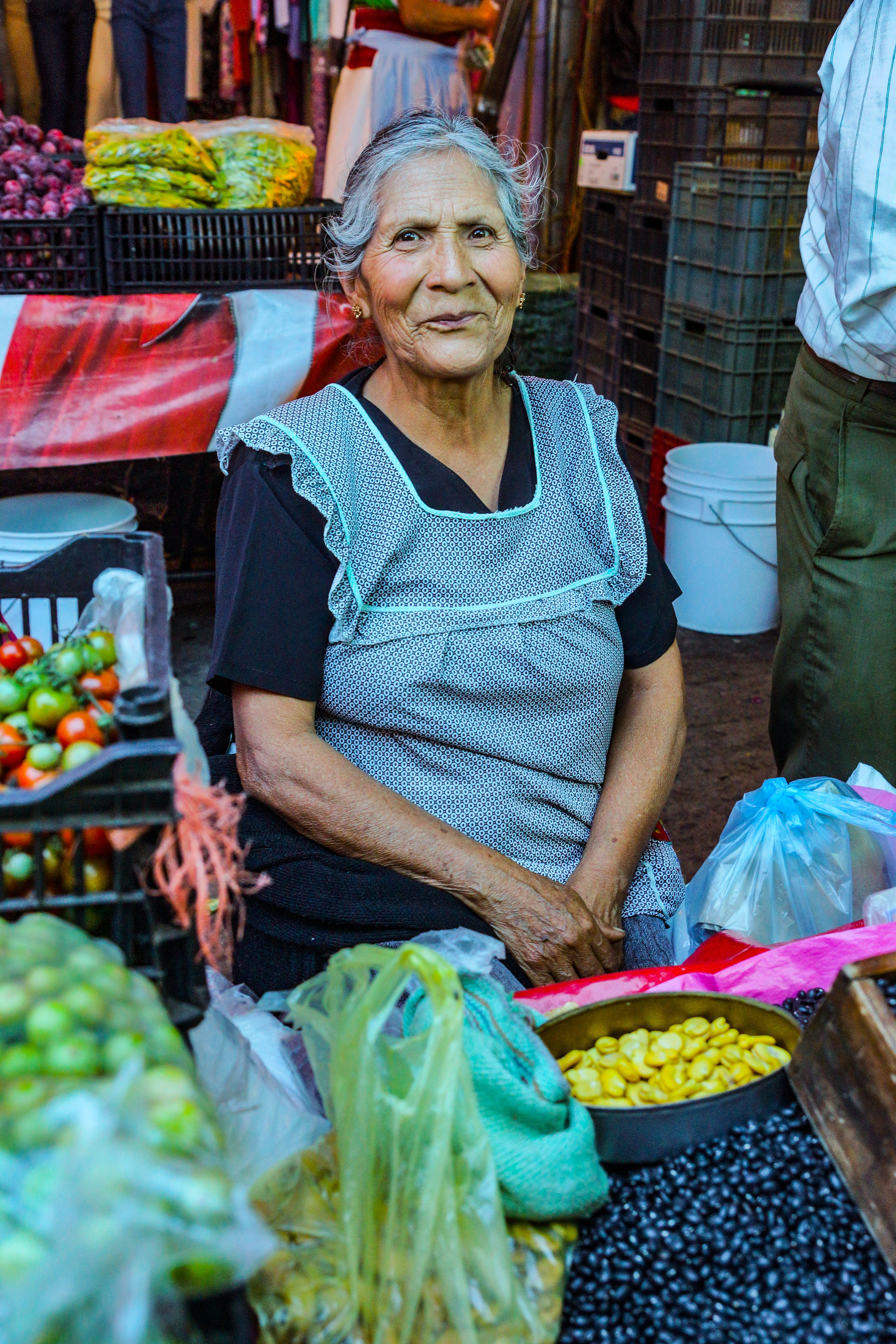 The Recipe Hunters #Savant
For both Anthony and Leila, the passion for food comes from home. From learning Italian or Lebanese traditional cooking to the stories they heard from family members. The love of food and learning fuelled the endeavour that is The Recipe Hunters. "Our goal was to put ourselves in that environment as much as possible and learn from the locals. We would go to the local farms, go to the farmer's markets, learn from all the people around us. What it comes down to is that we try to talk to people and connect with people and share their stories. All of that through food," Anthony explains about the idea behind it all. The Recipe Hunters showcase their destinations through video. The short films show the local living, the stories of the people they meet, and, of course, traditional recipes from the best home cooks they encounter. They are the ones who cook food with love, because after all, food has always been something that brings families together. It is all done through their non-profit and its goal is to bring together people through food and to promote cultural pluralism. "Cultural pluralism is the idea that every culture has the right for their culture and the right to exist, and we should revere other cultures for that reason. And one way of doing that is very simple - try to cook a recipe from another country," Anthony adds.
"With this journey, the hardest thing is that you don't have security. Kind of like throwing yourself into an ocean. You don't know what is ahead of you."
Anthony and Leila have shared their experiences from 12 different countries so far, including Palestine, Mexico, Sweden and Lebanon. They have learned how to make a variety of dishes from our everyday food items, such as chickpeas. "Who know there were so many ways to make chickpeas," Leila laughs. The pair have even tried eating ants - like popcorn, they say. "We have decided that our recipes - not only do they have to be traditional, but they have to respect the land, the season and the locality of where we are. We want our recipes to start somewhere in the ground, in the soil," Anthony shares their ethical approach. "When we meet someone that has the same values and ethos, that has a story to tell, we spend a day, or 2-3 days with them, we stay at their home and be a part of their family. This past fall we stayed for the olive harvest and we stayed with a woman for 2 weeks."
"Learn from your grandmas!" Leila stresses. "I think one thing that we saw and knew was that old people have all this great knowledge that is dying, and we wanted to learn. That was the only way I was able to relate to my (Lebanese) culture. The food - that was something my dad brought with him, and it allowed me to connect to my culture. I think it was the same way for Anthony." In today's digitalized world, it's easy to forget about your roots. Everything is so universal - but never forget where you came from. Anthony and Leila believe that diversity is what makes us stronger. We just need to learn how to come together, respect one another, and just love. What better way to connect with people than through food? "We're with these people, they bring us into their homes with their families, their photo albums. We go out into the city, their small town, we get to meet their neighbours. It's like being long-lost relatives, and you get to learn so much about the people. "
"In today's digitalised world, it's easy to forget about your roots. Everything is so universal - but never forget where you came from."
After all, it all comes down to the cultural heritage that The Recipe Hunters share with the rest of us, from places we might otherwise never venture into, or are too scared to visit. Although, oftentimes being afraid is a misconception we receive from the media, they say. "You know how many people told me, Leila, why are you going there and risking your life? Why would you go there? What it comes down to is that they have never been there - but the people who are there are so beautiful and what a blessing it has been to experience their lives and cultures," Leila tells me. "It's not about us - it's about bringing people together and making a difference. Making the future a better place. People can contribute by taking a chance in their own lives, opening up to something new and different and learning about people around us. And just love each other. No matter your culture, your religion - it's about love. Opening up your mind and being positive. We are a group of people that should love each other and should care for each other, but we need to fight the negative media surrounding us. Going back and learning about your heritage is one way of connecting with real people."
Traditional Lebanese Meal
To me, The Recipe Hunters are a guiding light to leading a sustainable life. I want to believe that, if we all give things a chance and are open to new things, if we work together, we can create a better future. At the end of the day it all comes down to love. If you love what you do, love the people around you, love what the Earth gives you - that's the key to the future. And that's what they have showed me.
How can you become a part of their adventure? As The Recipe Hunters operate as a non-profit organisation, you can visit their website and donate to help their cause. The money reaches back to the communities Anthony and Leila work with as they often stay with families and work on local farms as volunteers. Even if you cannot support financially, just watch their inspiring short films and share them with your friends. You can follow them on Instagram and Facebook @therecipehunters - spread the love! If you'd love to find out more about The Recipe Hunters, check out their webpage and blog: www.therecipehunters.com!