Iceland is a country of natural wonders. This whole summer I have been on the hunt for a skincare brand that draws its power from Icelandic nature and uses it to nurture the skin. I am glad to say the hunt is over and I have finally found a range of organic products you, dear readers, will enjoy discovering. Not only do they aim to nourish and treat the skin, but help heal and repair it as well. Let me introduce you to Sóley Organics.
Words: Johanna Raudsepp
Sóley Organics is an Icelandic skincare company founded in 2007 by Icelandic actress Sóley Elíasdóttir, with deep roots in harnessing the healing properties of herbs. It all started from a recipe passed down 16 generations, Græðir, eventually forming their first product, an all-purpose healing cream consisting of natural herbs and following modern European standards. Curious about the healing power, I tested this original product and many more over the course of two weeks to experience the magic of all-natural skincare. Here's what I thought.
I tried out a variety of products from Sóley skin collection. I was mostly blown away by the whole range, which is unisex and suitable for everyone. Their products boast healing properties, which revealed themselves even over the course of short-term use. They cleared my face in a matter of days and have since made it look healthy and glowing. Their organic ingredients are hand-picked, and the light consistencies are something I really loved. All products I tried have a natural herbal scent, making you feel one with nature. Sóley Organics uses simple recycled cardboard packaging and glass jars, or refillable plastic pump-bottles, with the aim of reducing plastic waste.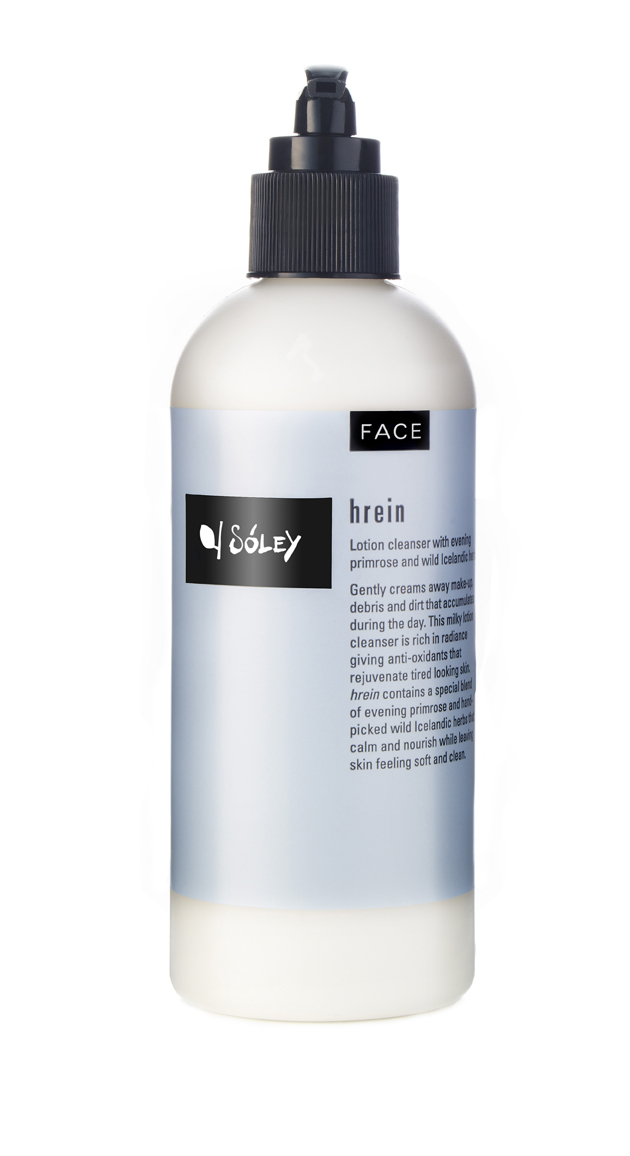 Sóley Organics: Hrein Subtle Cleaning Lotion #Savant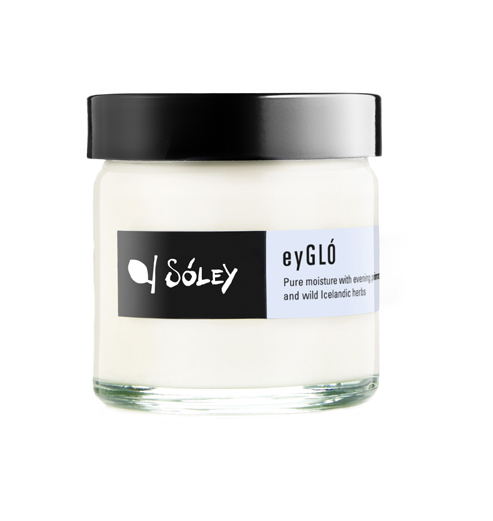 Sóley Organics: eyGLÓ Pure Organic Moisturiser #Savant
Now to the products. I'll started off with the Hrein Subtle Cleaning Lotion: a certified organic lotion cleanser with evening primrose and wild Icelandic herbs. A perfect product to clean your skin after a long day of activities. It even removes make-up effectively. It has the texture of a lotion, but is meant to be used as a face wash. And to be rinsed off with warm water. It's very soothing and gave my face a lovely glow. I usually topped the cleaning process off with the eyGLÓ Pure Organic Moisturiser. It's a great daily moisturiser with a very light consistency. Moreover, it doesn't leave your skin feeling greasy, but rather just hydrated, which is what you want out of a moisturiser. With this product, little goes a long way. I simply dipped two fingertips into the cream and it was enough to apply on both my face and neck, leaving a consistent, ever-so-soft finish.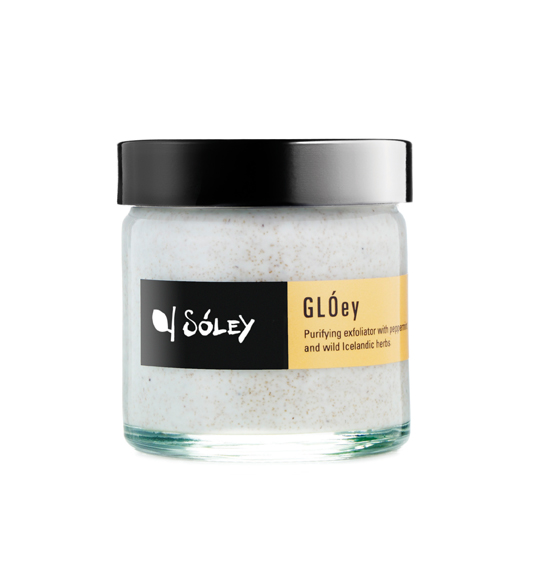 Sóley Organics: GLÓey Purifying Exfoliator #Savant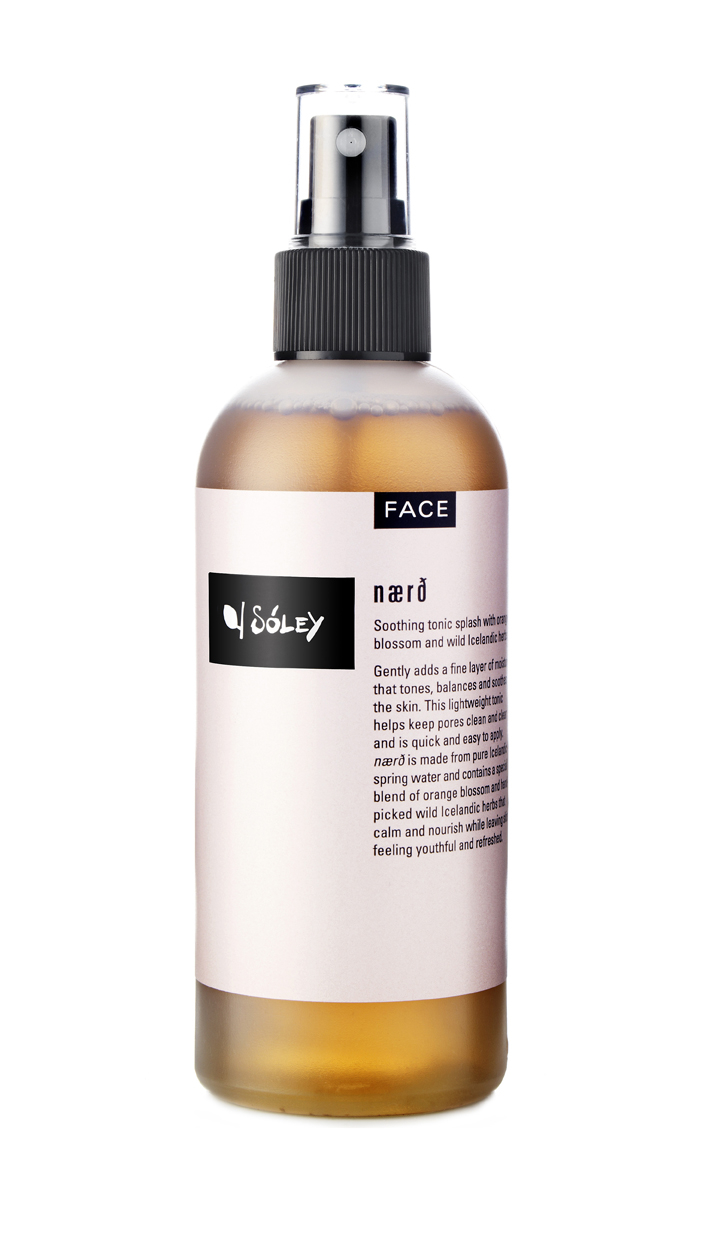 Sóley Organics:Nærð Soothing Tonic #Savant
If you feel like your skin needs some deeper pampering, Sóley Organics range has got you covered. For a simpler, more routine cleansing, I used the GLÓey Purifying Exfoliator with peppermint and wild Icelandic herbs. It worked wonders on my pores. Again, the texture is light, with very fine granularity, easy to apply and wash off. The peppermint wakes up the senses, which I felt to be especially useful on rainy days. Yet another amazing product, what can I say. Finish it off with a splash of Nærð Soothing Tonic with orange blossom, and you're good to go. I've been using this almost every day because of its refreshing quality, and somehow that's really all I needed to get the day going.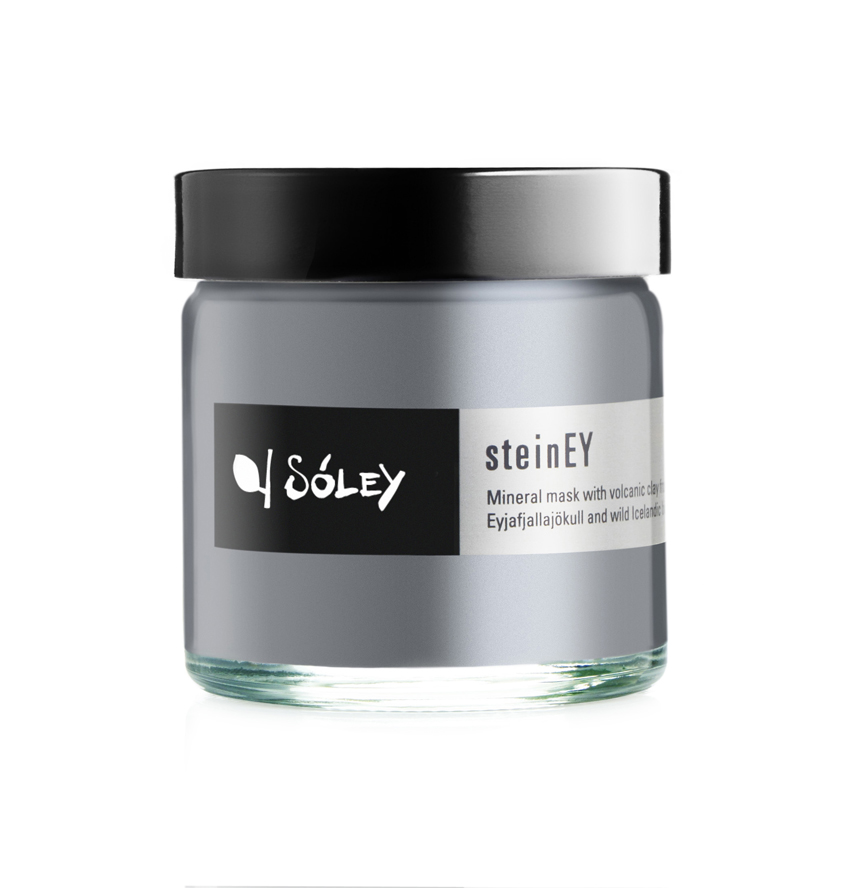 Sóley Organics: SteinEY Mineral Mask #Savant
Now, if you're into face masks, you will love-love the next product. The SteinEY Mineral Mask made with volcanic clay from Eyjafjallajökull (yes, that's the volcano that messed up air traffic in Europe back in 2010), and wild Icelandic herbs. It comes in powder form and you must mix it yourself, which is not that difficult. With this product, again, little goes a long way. You only need half a teaspoon of the mineral mask and the same amount of water. Stir it together and apply to your face. I made a bit too much of the mix the first time, so I offered my boyfriend and his friends try it with me. And they loved it! You leave the mask on for 10 minutes or so, it dries into a light grey tone, and it's super easy to wash off. Just spritz some Nærð tonic on your face afterwards for a refreshing feel.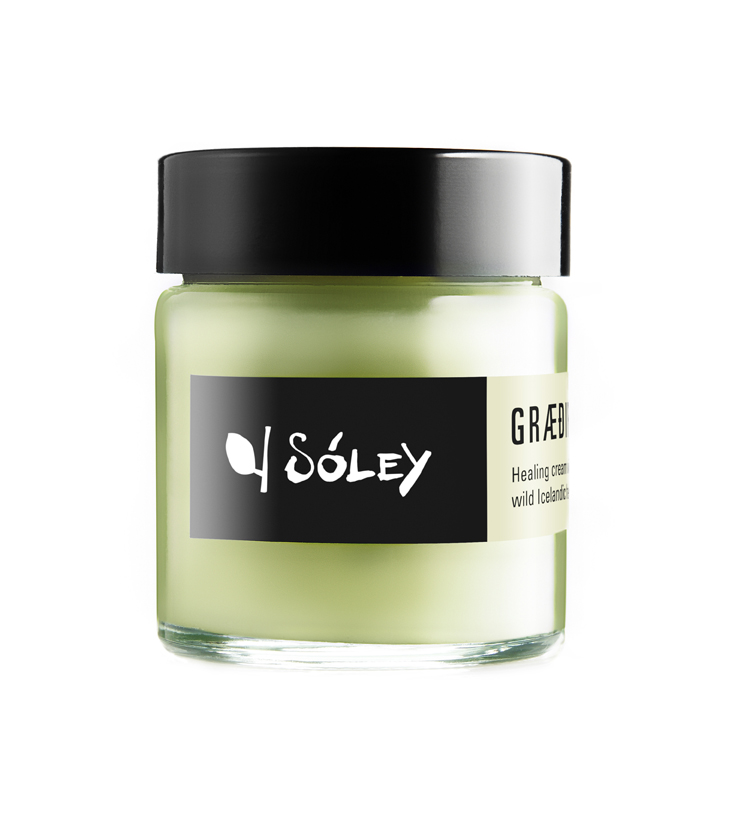 Sóley Organics: Græðir Healing Cream #Savant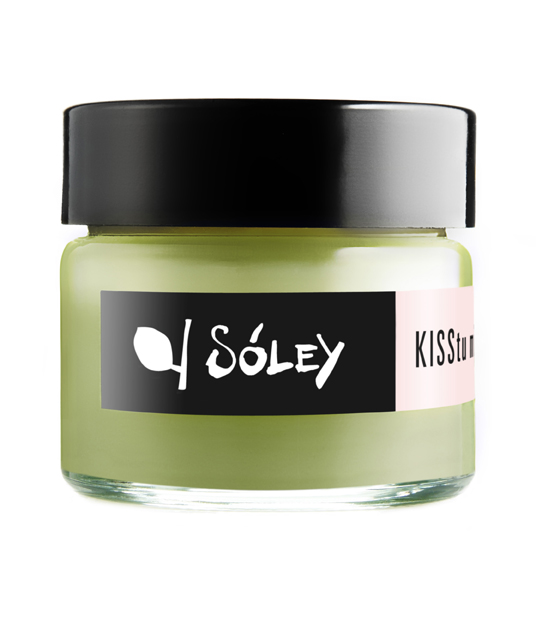 Sóley Organics: KISStu Mig Lip/Healing Balm #Savant
Græðir Healing Cream and KISStu Mig Lip/Healing Balm are both from the Græðir (meaning 'healer' in Icelandic) collection, meant to heal and restore damaged skin. Not only do these products make your skin feel nice, they carry powerful results for people with eczema, psoriasis, or terrible burns. These two have a similar purpose – to heal your skin. You can apply them on blemishes, cuts, burns, lips, you name it. Although KISStu Mig is softer in texture and therefore a bit easier to use, I preferred the Græðir cream. It has a lovely honey scent, and as we know, honey has been used since ancient times to heal the skin. KISStu Mig smells more neutral, which can be suitable for those who are not into honey-scented things.
The overall testing experience was like giving my skin a much-needed treat. I felt like I was getting a spa treatment every single day without having to step out of the house. It's important to feel good in your own skin and Sóley Organics helps you achieve that good feeling, making you burst with radiance inside and out. Their products are wild, powerful, and pure. Sóley believes that "what you put on your skin is food for your skin" , offering a range of pure products grown in magical Iceland. If you have any sort of skin-related issues, this brand could be your saviour as we enter fall. And just FYI, this was only a fraction of their range...
You can purchase Sóley Organics skincare at here (shipping worldwide).