Fashion trends come and go, but there are some pieces out there that can withstand any runway season. Whether you're looking to start a capsule wardrobe or on the hunt for some essentials to love for years to come, consider some of these suggestions when you're looking to add something different to your wardrobe. After all, one easy way to make the shift towards sustainability is buying clothes that will grow old with you and won't just sit at the back of your closet.
By Team Savant
1. Your 'Professional' Trousers
If the event is business-related, like a meeting or days at the office, you always want to look professional. While it's not necessary to always dress in trousers and other formal attire, you can never go wrong with some stylish trousers in a neutral colour. Although they may look boring on a rack, they're often the ones you'll reach for over and over. That said, these tailored Everlene trousers are very popular. Not only is the design classic and versatile, the brand is one of the most transparent around. All it takes is a click on their website to check out the prices and factory information to see that their clothes are made ethically and sustainably.
2. Your 'Sunday' Trousers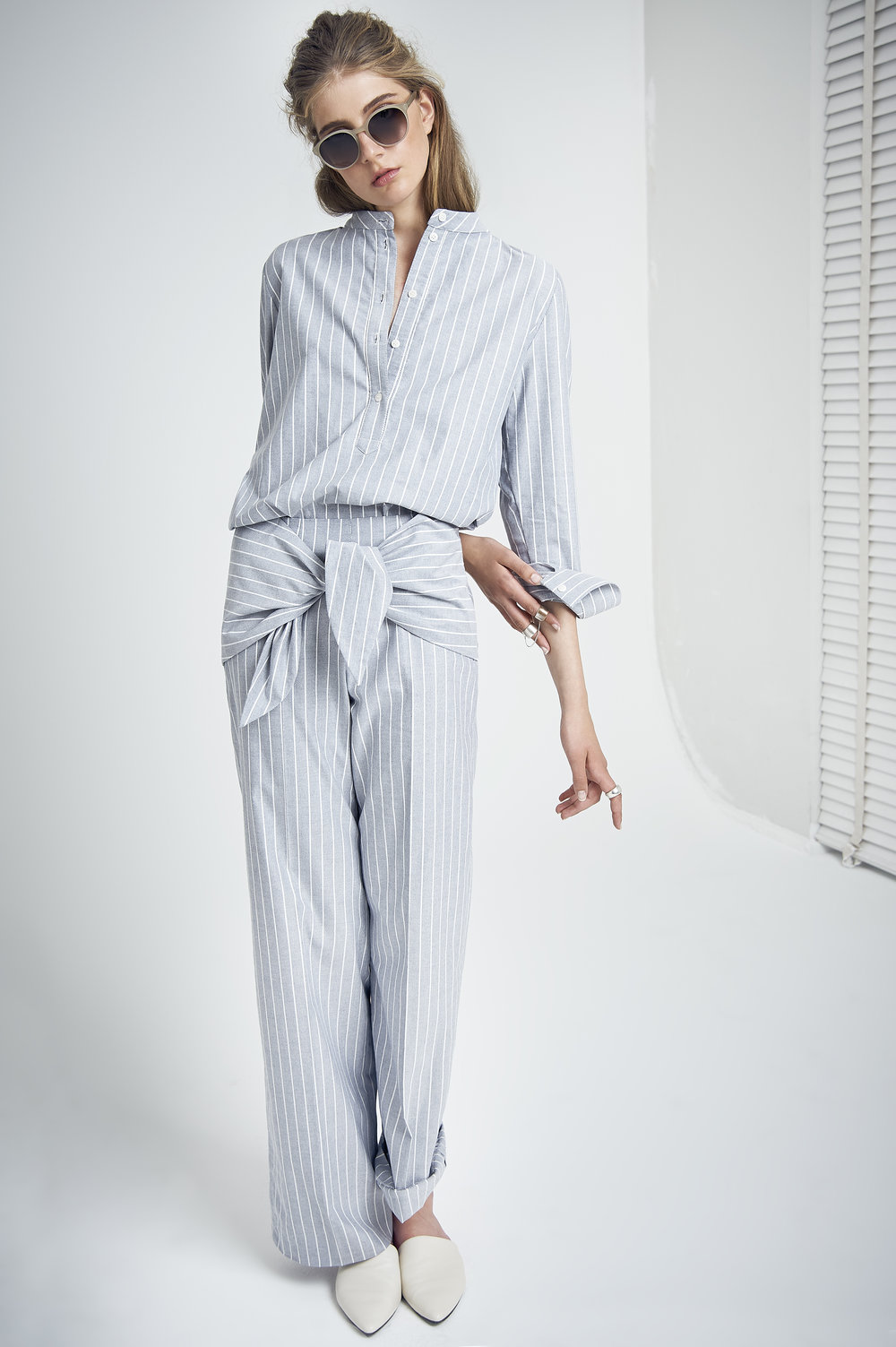 If you're heading to Sunday lunch with your family, it pays to look smart. But if you detest trousers because they are generally too tight around your legs and feel uncomfortable, don't worry, there's a pair out there for you. These baby blue cotton culottes from JAN'N JUNE are lightweight, flowy, and have a subtle charm to them. Because of the breezy fabric, these trousers are perfect for the summer months, too.
3. Your 'Casual Coffee Run' Trousers
We all have those days when we seem like we're constantly on the clock. So it is important that on days like these you have some comfortable trousers to rely on. For this reason, the 7-day knit straight leg trousers on Woman Within tick all the boxes: they're incredibly soft and have a secure waistband, so that they are very comfortable to wear. The side pockets also add a touch of utility to these trousers — perfect for keeping your phone, keys, or whatever essentials you can have on you safe.
4. Your 'Summer' Trousers
For the summer, you'll want something extra stylish and fun. And nothing says "summer" better than a pair of jeans — whether you're wearing them with your favourite cami or a plain tee. These denim jeans from Reformation are rated as one of the best ethically made jeans — a quality that comes second to its impeccable cut and silhouette. Reformation is also one of the top companies in the world that actively tracks their factories' energy and waste levels, publishing them online to spread awareness and promote accountability.
5. Your 'Date Night' Trousers
Image credit: Who What Wear
First dates are all about leaving a good impression. The secret is to be yourself and dress up a little. Sleek, dark trousers make for an effortlessly chic ensemble, like these crepe tapered trousers from Ganni. With their understated pinstriped design, they are a notch up compared to your typical office trousers. Elevate your ensemble even more with accessories or some statement shoe — whatever you fancy.