Presenting you with a greatly delayed July Editor's Letter. But one must absorb some experiences to have something worthy to say, capiche? Right! Sometimes we need to reflect alone for quite a while before we are able to share some stories. Especially the more personal it gets. Every writer knows that the best ones are the real ones. You can be sure this one is. Letters from Paris.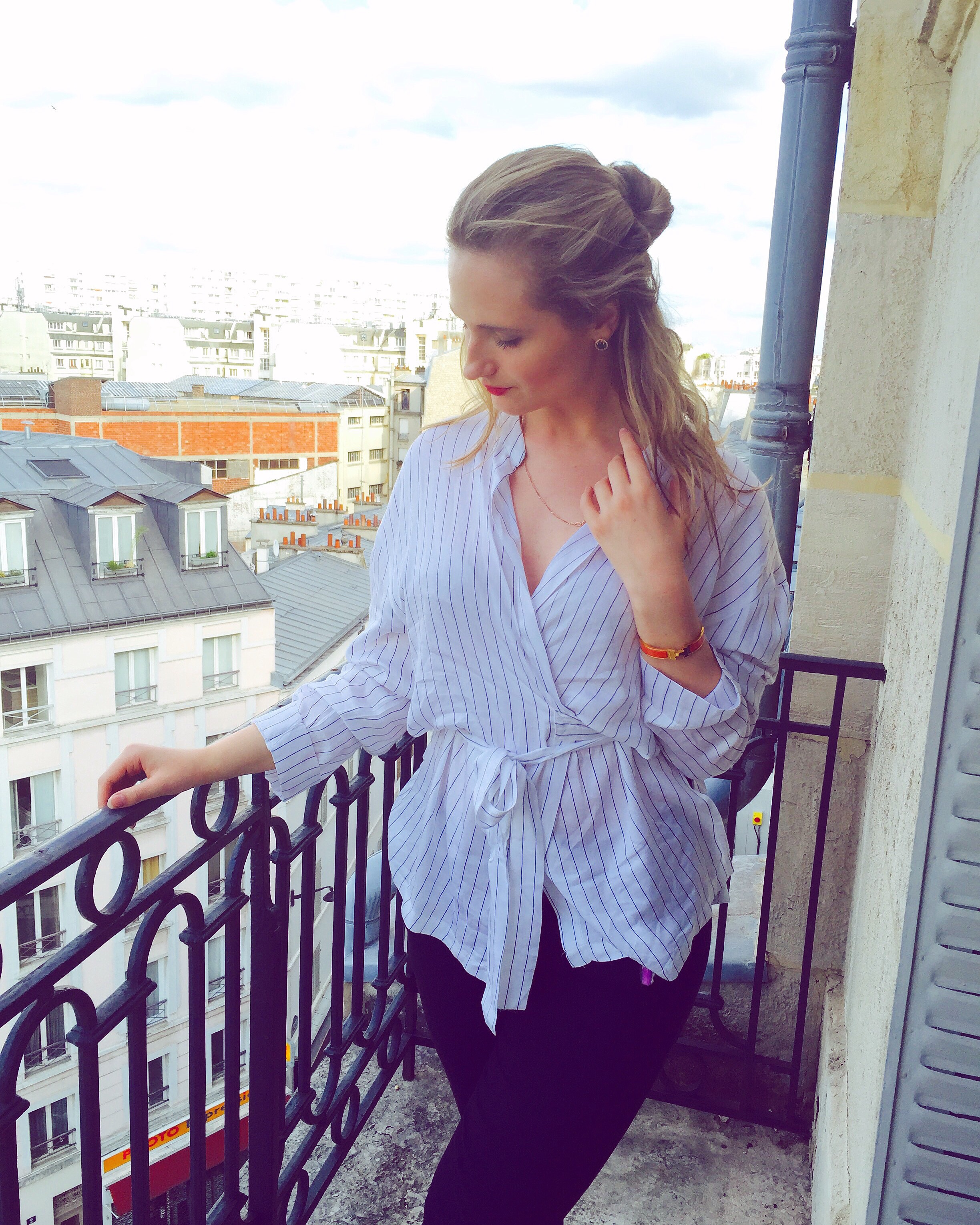 Editor's Letter July: Paris and Nostalgia #Savant
Call it a paradox or Paris-syndrome (sometimes even I fail to comprehend how a single city can leave such a profound impact), those of us who have been lucky enough to live in Paris, always have at least a dozen of those good old 'When I used to live in Paris...' stories, encounters and musings that, when murmured to our friends and colleagues and an odd friend at a particular moment of time, reflect both envy and hope on their faces. As I used to say a good few years back prior setting off, 'I'm leaving for Paris because Paris is where it all gets interesting'. It will always be tricky to explain the effect to those who haven't encountered their own revelation (or a, what I would call, flirtatious relationship) with a city of any kind. Sometimes you haven't even properly ended your visit yet, when you suddenly find yourself typing 'Mega Missing-Paris Mode' to an old friend on Twitter Direct. It's something belonging to the category of supernatural or paranormal happenings, unicorns and other paradoxes; too complex to explain to a mere visible eye, as it has to be felt and believed in. Rather than put into words.
I couldn't exactly word I am an expert on Paris from any more profound point of view, but having lived in the city for a short while and visited at least 20 times, I could say I've noticed a few quirks so characteristic to the city. And its magic. Its all-encompassing ancient charm so hard to mute out.
There's a specific allure to the city. The way Paris speaks to you in its nostalgic allegories and picture-perfect pastel skies. While contradicting with the washed-away, somewhat grayscale hues of majestic Haussmannian buildings dating back to the 19th century. Through rose-tinted glasses, you fail to imagine the tiny, shoe-box sized apartments, shared bathrooms and non noise-proof walls inside, telling unpleasant tales of all your neighbours, the most diminutive of their hourly activities. You want the city to speak gently only to you, not all the other bag-laden backback-equipped wanderers. The writers looking for their place and lost inspiration to cure good old writer's block. You need the story to be entirely personal. You are too busy crossing the Pont Neuf while humming to the odd accordion player on one of the city's many historic bridges. You're too busy being full of adrenaline and hunger for arts and finding your own raison d'être. Your heart is palpitating. So full of curiosity. Excitement. That's what Paris is all about - being at ease with yourself. Whilst on the lookout for life's little miracles. You cannot but stop and feel the city's drumming pulse. Inhale and exhale it all at your own convenient pace. And at the same time feel the pain of that immaculate beauty almost physically. That can be somewhat painful, when you're (like me) drawn to nostalgic stories and curious sentiments and rather sensitive to beauty that is so keen to captivate you. Allure you in. Until you're all over the heels in love. Yet broken.
It doesn't matter that we all, the contemporary characters of the Moveable Feast, nowadays, rather than frequent old-fashioned bistrots, hang out at more contemporary Chinese restos, complete with all the modern light-fittings and neon leather sofas and coffee beans mildly roasted at 3rd wave hipster cafes no different from their aussie equivalents, quite far from the simplicity and romance of the old days. But the way the French do things has still remained quite unchanged. How wrapped in nostalgia are the waiters' faces compared to other more pacy and hectic big cities, such as London and New York. And try spotting one with unpolished shoes or a ketchup-stained white uniform, because there's simply none. It is nostalgic to witness how this city wraps you into an entirely different pace and space. What other city has different speciality shops to cater for all your decadent, nuanced tastes, from cheese to wine to chocolate? It can throw you into settings and times leaving you reminiscing about what life must have been like centuries ago. How slowly the time goes by whilst you pass from another arhaic monument, sit by the poignant canal and feed birds, explore people-watching at an ancient pavement terrace with 125 ml of Kir Royale. The clouds seem to move by at a hectic pace, but you're standing still. Without feeling the rush. You're completely cool and engaged with doing absolutely nothing. Rien.
Yet with all the social media presence and Insta-capturings and millions of images of the city, Paris, do we even need to physically experience that nostalgia anymore? It is somewhat always there when we want to go back and see it, available through a single tap on the screen. Through a click on our smartphone, we could be there any time, sucking it all in, getting dizzy from these vivid and varied images. No, we do not need to physically be there. No longer. But you could say, it's not all the same through a digital screen. A mere muted and manicured framework that is ever-so accessible, yet without seducing the senses. You must be there to experience the indescribable. We all, who have had a chance, the lucky ones, have at least a dozen 'When I used to live in Paris...' stories, evoking envy and hope on the listeners' faces. The ones we're slowly murmuring these decadent words to at a particular moment of time. Depending highly on the tone of voice, their faces can express anything from awe to disbelief. But we couldn't absolutely care less. Our stories are never fictive. But in fact, the most prominent part of living in the ancient city of Paree. These stories. We might not be all the creative types, but I feel Paris makes us all nostalgiacs of a sort. Pardon me for inventing words. Once we return, we are all boycotting change with all our two hands and feet. This is not the way they do it in Paris...
You must be lucky to go to Paris. A charming city, known for its boulevards, polite, yet pretentious waiters, foamy omelettes, pavement terraces you could relax at and write for hours sipping on ice cold rosé, so that hours pass but you only feel them as mere seconds, and restaurant meals that somehow never end before you find yourself sipping the last well-roasted, yet bitter espesso at 1am dot... at ease with yourself, yet too tired to carry forward a conversation, and don't even get me started on the sunsets over river Seine. The pure magic. Words cannot entail the colours and the magic. You must be there to feel it with all senses known to mankind. You somehow absorb the city at a much slower pace. Whenever I am around, I never even seem to physically check what time it is, even the time I wake up or touch the pillow again seems somewhat irrelevant, but rather just let it flow... flow while I am busy admiring flower bouquets at Jardin du Luxembourg, or staring at their assortment of baguettes at my local boulangerie... to see (and smell) and figure out, if I want to grab the one with sesame seeds or even multigrains for tonight's dinner, whilst bewildered and bedazzled by the choice, or maybe it will be plain again. Another dilemma of nostalgic choices that have entirely ceased to exist in any other world city long time ago. Decades. Endless dilemma over bread choices would seem something entirely out of place in New York City, for example. Here, time becomes a fairly relative medium to measure the senses this city has to offer. And it has plenty.
Recently, it was 1am at my hotel room in the 14th arrondissement (just behind St Germain). When it hit me... I was half-consciously lying on white bedsheets eating apple puree with my fingers, mainly due to the absence of a spoon, and I felt a strange revelation in my head. And emptiness. And joy. Yet, I somehow collected all the intense sentiments, the pieces of a puzzle, together. I assembled everything I have ever felt in the city together into a whole, and it brought joy and a certain hurtful nostalgia. All at once. Again, nostalgia. I suddenly realised that all the prettiest moments I've ever encountered, for some reason or another, took place with Paris as a backdrop, forming a marvellous mise en scène pretty as a painting from distant dreams. Suddenly, all these memories came together as a haze... they were calling my name and begging for my attention, far afield, these voices, almost ridiculing me, yet I was too foolish to give them enough importance back then.
It was nowhere near, but Paris... where I first fell truly in love and tried to live together with a man as early as when I was 19.... when I interned and tried to assemble my first fashion writings together working for an American fashion magazine - Ohhhh! don't get me started on how big the dreams were back then, they were bigger than life... when I first broke my heart, collapsed on the subway trains and in parks, and believed I was going to die from a broken heart... when I first learned what it means to be alone and be completely content and okay with it.... when I first experimented with French cooking... when I lived as far from the city as in royal Versailles and got mad at the French transportation system times plenty, as I almost always failed to make it home by midnight... I think Paris will always be the city where I truly grew up. Maybe I've been too ignorant to witness the huge importance of it. The place itself. It feels like I was 19 just days ago... and smoothly going through the transformation from a teenager to the person entering depths of adulthood. Suddenly you're all grown up. Doesn't it just feel like an instant sometimes? But you learn a lot. And even fail to notice how quickly the time passes. It is amazing how we change. And progress. Along with the city's pulse. A single city, a thousand memories and fragments forming a familiar continuum. In the end, the city is not to blame for the hurtful times and life lessons, all the fragments that come together. And we shouldn't condemn them, these fragments. But realise what truly matters is that we ourserlves and other characters in the story called Life have evolved a whole lot with time. Be it resembling a documentary, crime novel or a more complex love story paying tribute to Remarque's Arc de Triomphe. In the end, it does not matter.
If you've ever been lucky enough to hop on a metro in Paris, or taken a journey home on a night bus, you might know how the elegant city, the Paris you find on Google, gets an entirely new meaning, far from fairytale. Or if you've ever gotten lost in one of the double-digit arrondissements, further away from le 1er. And the shell reveals more layers once you stay long enough to notice.
And if you haven't been lucky enough to be to Paris. Go and see what life has to offer on its other, less rose-tinted side... you may even find your own piece of yet absent nostalgia, staying so close to heart for decades to come.