Words: Johanna Raudsepp
Established back in 2012, Italian fashion-forward accessories brand OOD proves that 'slow' in fashion is not all about dedication to radical ethical principles and conscious consumption, but also about innovation and thinking outside of the box.
Father-daughter-duo, Marcello and Marta Antonelli, were looking for an alternative, yet trendy solution to replace leather in accessories design. Drawing their inspiration from python skin, they found that wood was the way of future in crafting memorable pompous luxury items important in every woman's wardrobe. Thus, Ligneah was created — a versatile hand-made soft wood material used to make innovative textiles.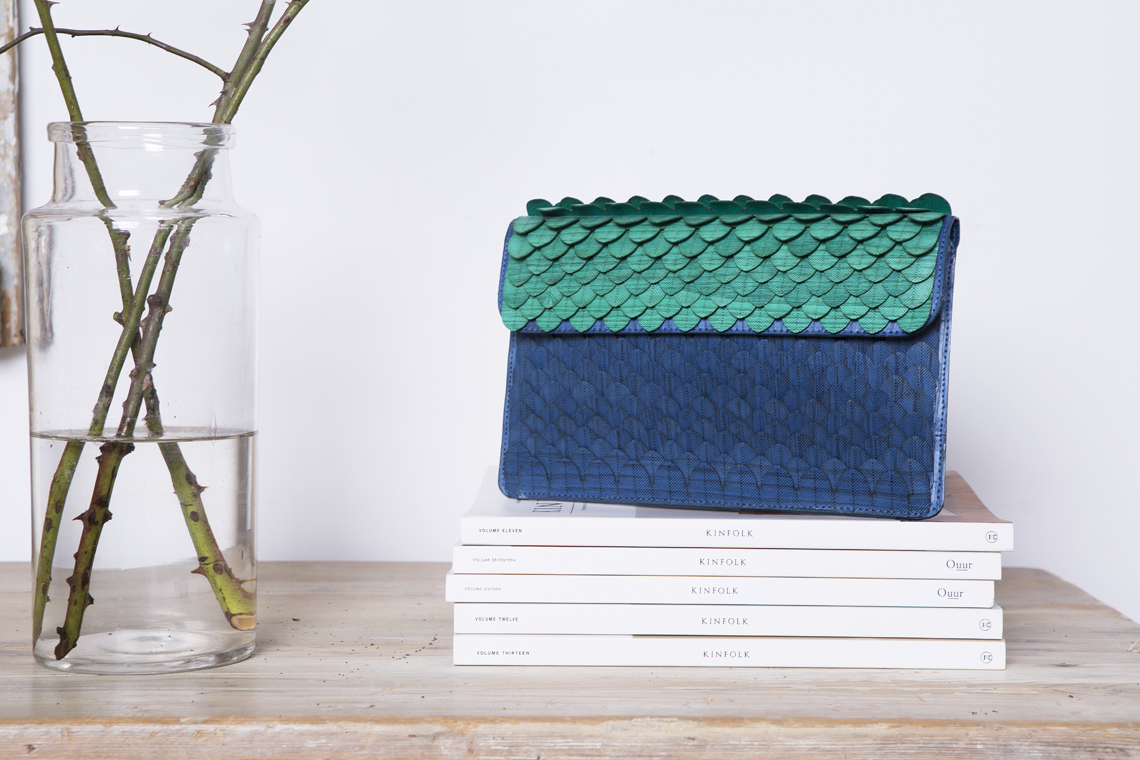 OOD specialises in using their own natural tissue, Ligneah, to create stunning bags and colourful accessories. Their latest collection is inspired by Greek mythology — a beautiful way to honour the material that has been a source of livelihood for mankind throughout the ages. Why wood, you ask? It is a resource that combines all elements a sustainable designer desires. Wood is eco-friendly, natural, biodegradable, cruelty free, and has a high-end look. It doesn't matter which type of tree you use (selected by Greenpeace standards, naturally), the results are always living up to the moment.
Marcello and Marta follow every possible ethical principle du jour, when creating and designing for OOD, and paving way to the future of exciting, innovative materials. With a traceable and sustainable production process, they make sure every item is made with love and care. Although they can create 200 bags and 150 shoes from a single tree, the brand is dedicated to proving that 'sustainability is not just a fashion word'. OOD is partnered with Tree-Nation and supports its reforestation projects by planting a tree for every item purchased. So you do not only make a unique, stylish choice when wearing OOD, but you naturally help to make a good deed, too.
Shop here: