Danish slow fashion brand CARCEL becomes officially the first foreign company to sign a partnership agreement with the Thai Ministry of Justice to provide new opportunities for women in prison. The partnership contains a clothing production set-up inside women's prisons, and will provide the women fair wages and new skills when participating directly in production of Danish designs made by locally-sourced silk. The first Thai set-up starts in high-security prison in Chiang Mai in May 2018. Catching up directly with Veronica D'Souza, CEO and Founder of Carcel, a day after the signing the agreement when vivid emotions are still in the air in Bangkok, we shed light on this huge advancement initiated by one of the leading sustainable labels, ahead with their daily dose of social good.
Words: Hanna-Amanda Pant
Congratulations! This is surely an immense step for a young, still growing company with a deeply-rooted social mission inserted in its very core. What are your first emotions upon signing the agreement? What is the target you wish to achieve when opting for this huge project?
We are very excited about this partnership agreement, it's a great achievement to be the first international company ever to start production inside Thai prisons, and paving the way for better opportunities for women in prison. We are in this to make a change, both in the fashion industry and in the prison systems.
You already pursue a similar social mission in Peru ever since your label's inception, producing Carcel's garments inside a women's prison. Why did you have Thailand in mind as one of the next regions to work with?
We are on a global mission to create better lives for women in prison through beautiful products in the world's most fantastic materials. We look at countries that have a high rate of poverty related crime for women, combined with great materials. Ranking number 7 on the global list of countries with most people incarcerated per capita, and an ancient craft tradition for developing beautiful silks, Thailand is a very interesting country for us. We are extremely excited about this new partnership and can't wait to add beautiful silk garments to our range.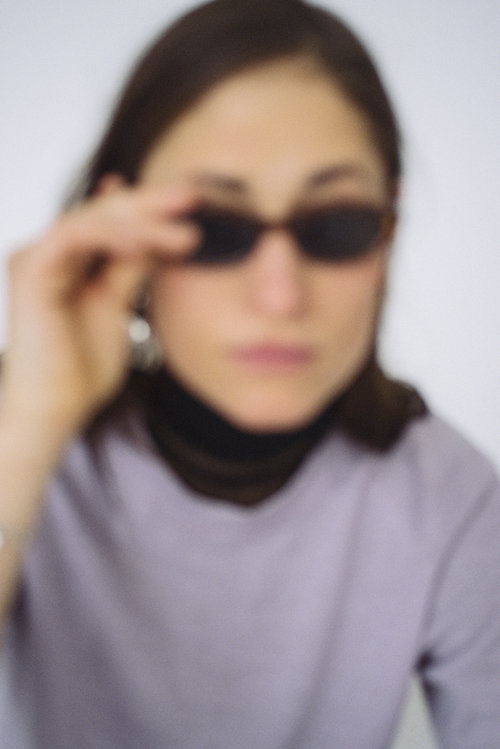 "We are on a global mission to create better lives for women in prison through beautiful products in the world's most fantastic materials."
Image: Carcel / Niklas Vindelev: Uni-tee Campaign
How does expanding to Thailand support the social good you have set out to do, and thus your label's growth?
Thailand is in the top seven of countries with the highest rate of people in prison. So there is a great potential in setting up in Thailand, and at the same time, a great interest in ensuring better education and training for the women. For us, this means that we are able to meet, work and educate more women. And, we're underlining our vision of being a brand creating social impact on a global scale.
How difficult has been the journey of tying the agreement with the Thai Ministry of Justice? What were the necessary steps you had to go through to make it reality today?
We will start production in a high-security prison in Chiang Mai in the Northern part of Thailand, which we visited already last year. The partnership agreement has developed to include both, the Thai Ministry of Justice and the Kamlangjai Project (The Inspire Project), which is initiated by the HRH Princess Bajrakitiyabha. The Princess is UN Goodwill Ambassador and co-writer of the 'UN Bangkok Rules' that improves rights for women in prison. Both partners are very passionate about creating social impact for women in prison, so the dialogue has been very easy from the beginning.
Have you already met the women prisoners for induction, and what have been the emotions meeting them?
We got invited in May last year where we visited prisons and met the inmates. Since then, it has been a process of developing the official agreement, and we are very excited to be able to start training in May - and to launch the first silk styles later this year. Through the training process, we look very much forward to getting to know the women and learning more about their backgrounds, and how we can help creating better futures.
"We're underlining our vision of being a brand creating social impact on a global scale."
After our previous interview referring to your launch, what are perhaps some of the most visible changes and challenges CARCEL has gone through since? What is the effect this step could have on your company's creative direction?
The change of material, of course, has an effect on our designs, however, we've been preparing for this for some time. We are very excited to show what we, together with our team in the prison, can make in silk. This has included an expansion in our design team, but the communication around the set-up in Thailand will fit into our overall visual communication. As we currently do with our knitwear styles, we will launch each silk style at the time and create a strong story around, to underline that we do limited batches and styles at the time. We do not work with traditional seasons or collections, this is to make sure that we minimise waste in our supply chain and stay relevant.
Do you consider it as a huge leap in terms of your company's dynamics to already incorporate another region into the production stage?
It is a huge step for us. The new production set-up in Thailand will demand time and resources, but as our production in Peru is very steady, we are eager to start up in Thailand as well. From the start, our goal has been to expand to more countries. We've learned a lot from Peru, which is very useful in this coming process in Thailand. However, I do admit each production set-up includes many different partners and cultural differences, too. This is just extremely exciting for us, and we are proud to be able to set new standards for production in prison, and create impact for incarcerated women, on a wider global scale.