Nobody loves a bad hair day. But often, finding the right products that suit your hair type is like finding a needle in a hay stack. Have you thought about introducing a more sustainable approach to your regular hair care routine? Cruelty-free, organic, or vegan hair care could be the option for you, as they contain less quizzical and toxic chemicals and more natural ingredients. These 3 ethical hair care brands have products for all your hair worries. And they shared a few secrets to amazing hair with us.
By Johanna Raudsepp
What makes Maria Nila unique compared to other eco-conscious haircare brands out there?
We provide Swedish, vegan, and climate compensated hair care and styling. We're always looking for ingredients and packaging that protects animals and the environment. This philosophy has become a part of our DNA and is crucial for us moving forward. We truly believe in taking care of our environment and we've recently initiated a cooperation with the organisation Plan Vivo. By doing so, we help farmers plant trees in Central America. Our ambition for the future is to continue to protect our environment and its future in every way we can.
Why is sustainability important to you?
We live in a society where we have to take responsibility for animals, the environment and our future generations. Animals are a great part of our planet and they shouldn't be plagued or exploited due to humanity's vanity. Therefore, we see it as a matter of course to produce products with 100% vegan ingredients.
We are certified by The Vegan Society, PETA and Leaping Bunny, which all are global animal welfare organizations. Their logos are featured on our packaging, which means that the consumer can be sure that our assortment is both animal friendly and vegan. I the future, we hope that all beauty products around the world will be vegan and environmentally friendly.
Number one tip for great hair?
Make sure to wash your hair 1-2 times per week with high quality ingredients according to your hair type, and never ever fribble with protective products during styling sessions.
What makes your brand different from other organic hair care lines?
Meraki is cruelty-free and has ZERO fillers. A lot of brands advertise as organic, but have silicone and water to dilute the product. With our formulations, you will get 4-6 months of use from each product.
Why is providing customers with sustainable haircare important to you?
Sustainable haircare is important, because we want to make a positive impact on the world, not a destructive one. We run our company with respect for animals and the environment.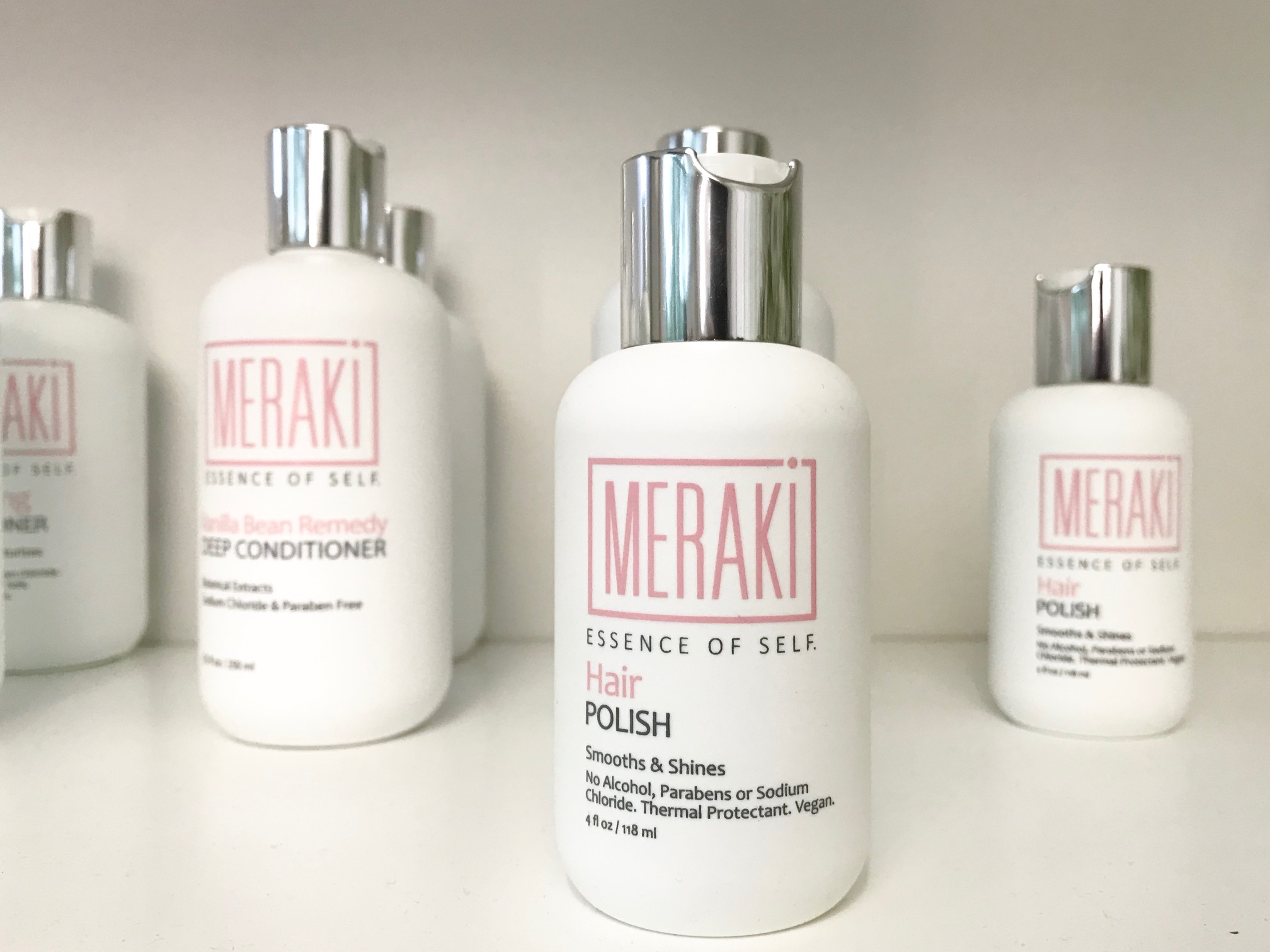 What is your number one tip for great hair?
Finding a good hairdresser will enable you to learn about your hair and how to style it. You can also discuss your lifestyle and have your hair cut and coloured to always meet your needs. A professional will also use quality products on your hair for easy and safe styling.
What makes your brand unique compared to other organic hair care labels out there?
Green chemistry: At Organic Way (Oway), there is a belief in green chemistry, which allows us to offer excellence and quality through our healthy formulas, obtaining maximum results. We formulate with a high concentration of natural, organic and biodynamic active ingredients and all of our lines are perfumed with a mixture of carefully blended essential oils.
Ortofficina: We believe in doing things differently. Ortofficina is our biodynamic farm of more than 50,000mq in Bologna, where we grow, harvest and distill the biodynamic extracts and essential oils used in our lines directly. Any ingredients that cannot be grown in the North Italian climate are sourced from plants originating from ethically managed crops, produced by 486 communities in the Brazilian Amazon and by Australian Aboriginal populations and populations from Indochina and Africa.
WE LOVE ANIMALS: Oway is not, nor will it ever be, tested on animals. The phrase 'WE LOVE ANIMALS' communicates our ethically absolute choices in this direction. We do not export to China, where importers are obligated to perform testing on animals. This year we obtained PETA Cruelty-Free recognition and certification in the U.S.A., marking the culmination of our work.
"It's about finding solutions to everyday problems our clients face in their haircare regimes, while allowing them to achieve their aim of living sustainable and ethically."
How does Oway follow principles of sustainability?
At Oway, we believe that our planet deserves to be saved and respected. It's about finding solutions to everyday problems our clients face in their haircare regimes, while allowing them to achieve their aim of living sustainable and ethically. We offer a range of products that help our clients de-toxify themselves from chemical agents by choosing products rich in organic, bio-dynamic ingredients with beautiful blends of essential oils, phytoperoteins and nourishing butters, housed in packaging that's stylish and recyclable. We only buy from fair trade networks, developing eco-sustainable products with efficacy at their heart and we are proud of our offerings.
What is your number one tip for great hair?
Keep things seasonal! In the same way that you switch up your skincare, your make-up and your wardrobe in summer, your haircare regime should also adapt, to reflect the seasonal change in weather and to suit your hair's needs on holiday. During a beach holiday, hair needs protection from sun, chlorine, heat and sea water and extra care is needed to restore hair after it's been exposed to these elements. For example, our Oway Sun Protective Elixir forms a protective barrier that protects the hair from UV rays, as well as from the dryness caused by saltwater and chlorine.