If you only pass by some of the Tel Avivian cafés and restaurants, it is easy to see what the city boasts about. Tel Aviv is considered one of the friendliest cities for dogs (with the most dogs per capita) and clearly one of the best cities in the world to be vegan. In addition, you'll be welcomed by a youthful population (a third of residents are aged between 18 and 35), and a city with as many start-ups as 'there are mushrooms during rain' (as we Finns say). Here are some of my favourite food spots in Tel Aviv.
Words: Meri Frig
1. ANASTASIA
As veganism is very popular in Tel Aviv, most places have delicious and nutritious vegan options in their menus. The city offers a great number of vegan and vegan-friendly restaurants. Anastasia, located on Frishman street not too far from the beach, was the very first and is now one of the most popular and trendiest vegan restaurants in town. The founders started the restaurant because of their activist ideology: their strong wish to promote healthy and tasty, sustainable nutrition. They always strive to stay on top of the best available tastes and superfoods for the health foodies, ranging from gluten-free options to raw desserts and a great variety of healthy (super)shakes.
Address:
Frishman St 54
2. THE LITTLE PRINCE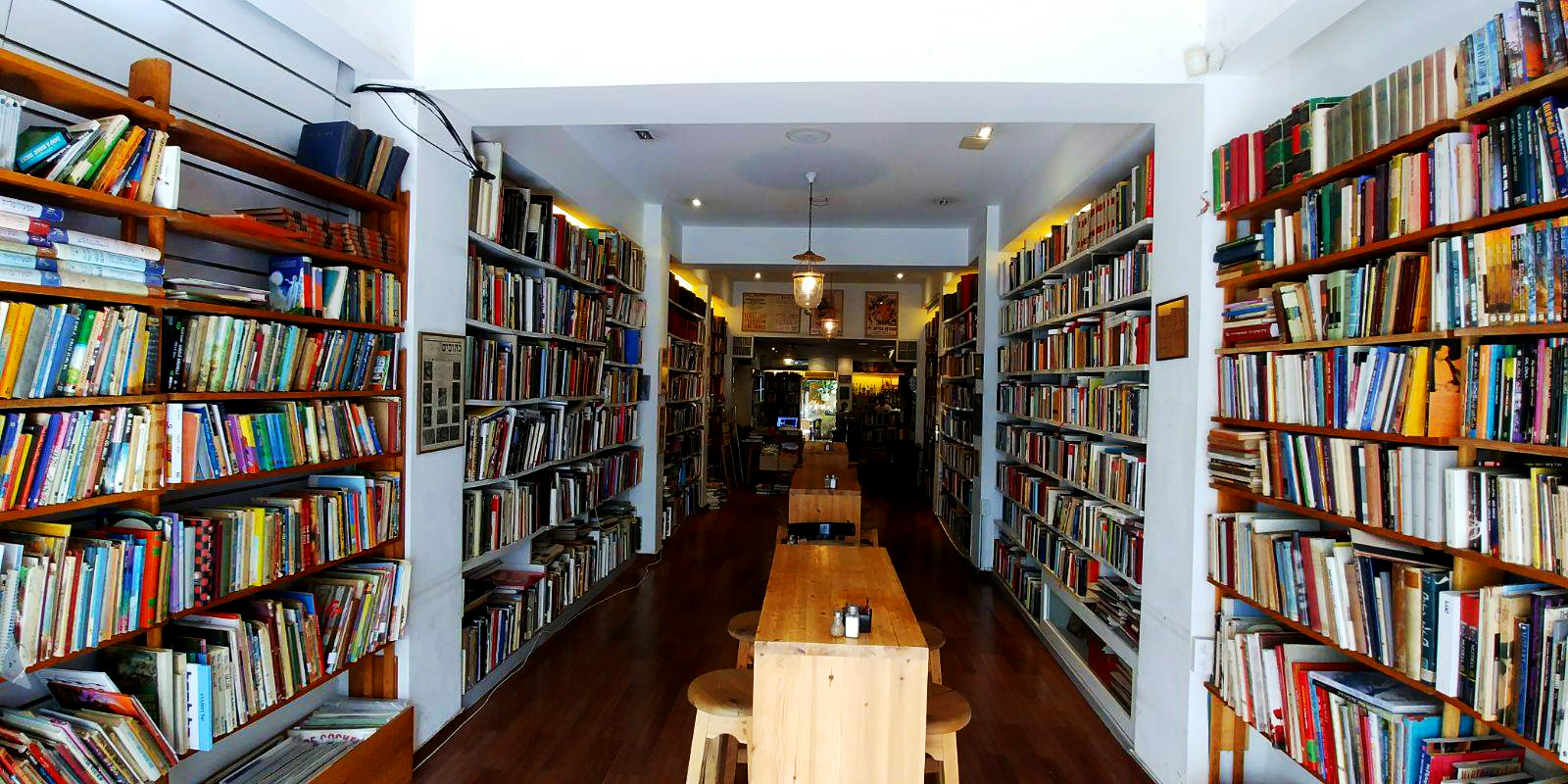 The Little Prince #Savant
Source: The Little Prince.
While Anastasia is typically buzzing with health foodies, Tel Avivians as well as tourists, the Little Prince offers a local living room, if you are looking for some zen in the non-stop city. The restaurant-café also serves as a second-hand bookstore, with a wide variety of books in different languages. Tourists and expats love the Little Prince (it does say BOOKS AND DRINKS in capital letters at the front door), as well as the locals that can be found concentrating hard at their laptops, or engaging in a critical discussion while enjoying a shakshuka, a soy latte or a glass of wine.
Address:
King George St 19
3. WE LIKE YOU TOO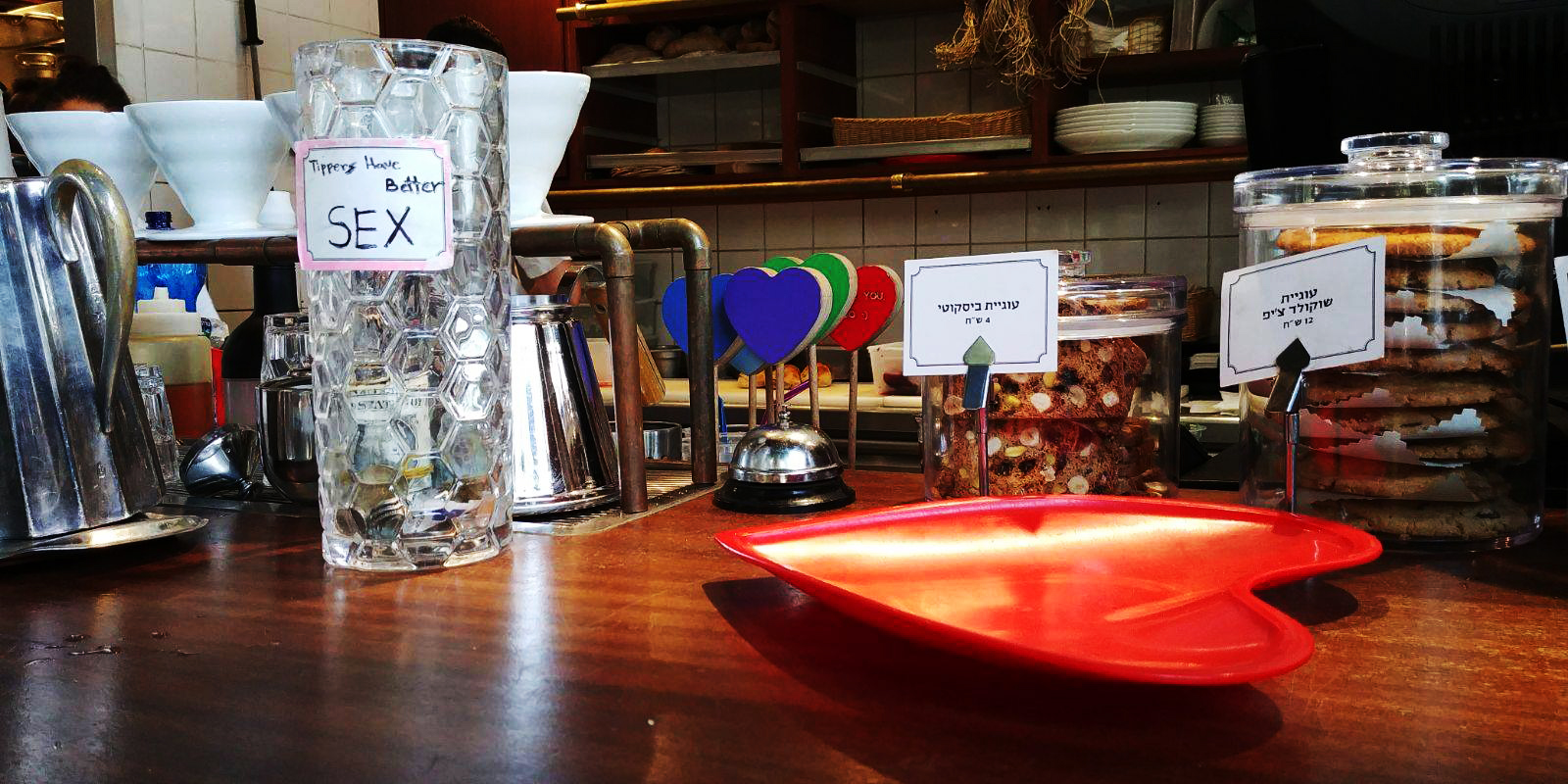 Tel Aviv is known for its green boulevards with rows of majestic-looking ficus trees and Bauhaus buildings. The boulevards also host popular and cosy bars and cafés that the locals and their tail-waggers just love. One of the most popular is We Like You Too, close to the Habima Square. A great spot to meet friends, let your beloved pet meet and play with others, or work outside under the ficus tree for a moment.
Address:
Ben Tsiyon Blvd 34
4. LOVEAT
Much love can be felt at Loveat - not only as seen in the name and the green heart logo. Me and my frenchie's second home is the one on Nahalat Binyamin, next to the buzzing Carmel market. The restaurant-café has a beautiful green inside garden and a tranquil spot upstairs for writers-students-freelancers working on their laptops. All coffee is organic, the menu includes a wide variety of healthy and delicious options - although I, embarrassingly, nearly always order the Asian salad when we are there.
Address:
Nahalat Binyamin St 3