What is it that the world's lightest furniture actually entails? Innovation, sustainability and being exactly light as air - these are the exact parameters Movisi originates in, being gravitated toward its innovative use of 'modularity' . As our interiors and workspaces are getting only tinier - Movisi's unique compact solutions, designed in Paris by Marine Peyre, have helped even big names, such as Google, Ferrari and The United Nations New York, declutter savvily. Although Movisi journey began already back in 2013, pioneering in the field of lightweight furniture made out of high performance plastic foam, Movisi has recently launched their new line of modular furniture - GROW!, recognised for its incredibly lightweight, multifunctional design language and endless configurations, helping to change the dynamics of every imaginable interior. I caught Natascha Stojanovic for a chat about directing our favourite space-saving, organic furniture brand since its inception.
What spurred the idea of using modularity in furniture design? Was it precisely a functional issue that brought you closer to the realisation of Movisi?
It reflects in our slogan: MODULARITY – we're crazy about it. I think that most of the furniture is boring and static and doesn't really fit with modern lives anymore. Functionality doesn't have to compromise on style and aesthetics. We love to combine both.
What is the new GROW! line release inspired by? What innovative solutions are brought together in the new range?
We wanted to create the world's most flexible furniture system that fits in any interior: various areas in the home (as it is waterproof and anti-bacterial, it is also perfect for kitchens or bathrooms), office, retail store or even at a trade fair booth. It's an innovative solution to the way we live now - the connector system lets you create furniture in all 3 dimensions: vertically, horizontally and into the 3rd dimension (depth).
In terms of design, we wanted to keep the 'cube' as the basic element, as it is very functional for storing. With the material we use (no wooden planks), the designer Marine Peyre was able to create a shape which is organic and elegant.
Movisi pioneered the use of one single sustainable material to make furniture products. What should we know about the material? Can we be sure that all pieces are free of toxic compounds?
Our furniture is basically air. Made from ARPRO EPP (Expanded Polypropylene): this is a lightweight, high performance plastic foam, which is 100% recyclable, toxic free, emission free, allergy friendly, energy absorbing, easy to clean. The material is 95% air and 5% PP (which is basically 95% air and 5% Tupperware, which is food-approved. Having a product, which is made from one single material, means that it is really easy to recycle.
"Most of the furniture is boring and static and doesn't really fit with modern lives anymore."
To what degree is sustainability represented elsewhere within your brand's value system? Even the realm of production and logistics.
Movisi wants to secure good quality as well as take on social responsibility. This is why our products are 100% manufactured in Germany and adhere to strict ecological and socially-responsible production methods. We try to use as little resources as possible (5% PP material only). Also, as most of our designs are based on one main element, this means that you can change and replace damaged units easily instead of tossing away the whole furniture.
As ARPRO EPP is a shock absorbing material, all we need to package and ship the furniture is a cardboard box. No additional packaging materials are needed, that usually immediately and up in the bin when unpacked. Lighter furniture reduces fuel consumption and exhaust emissions during shipping.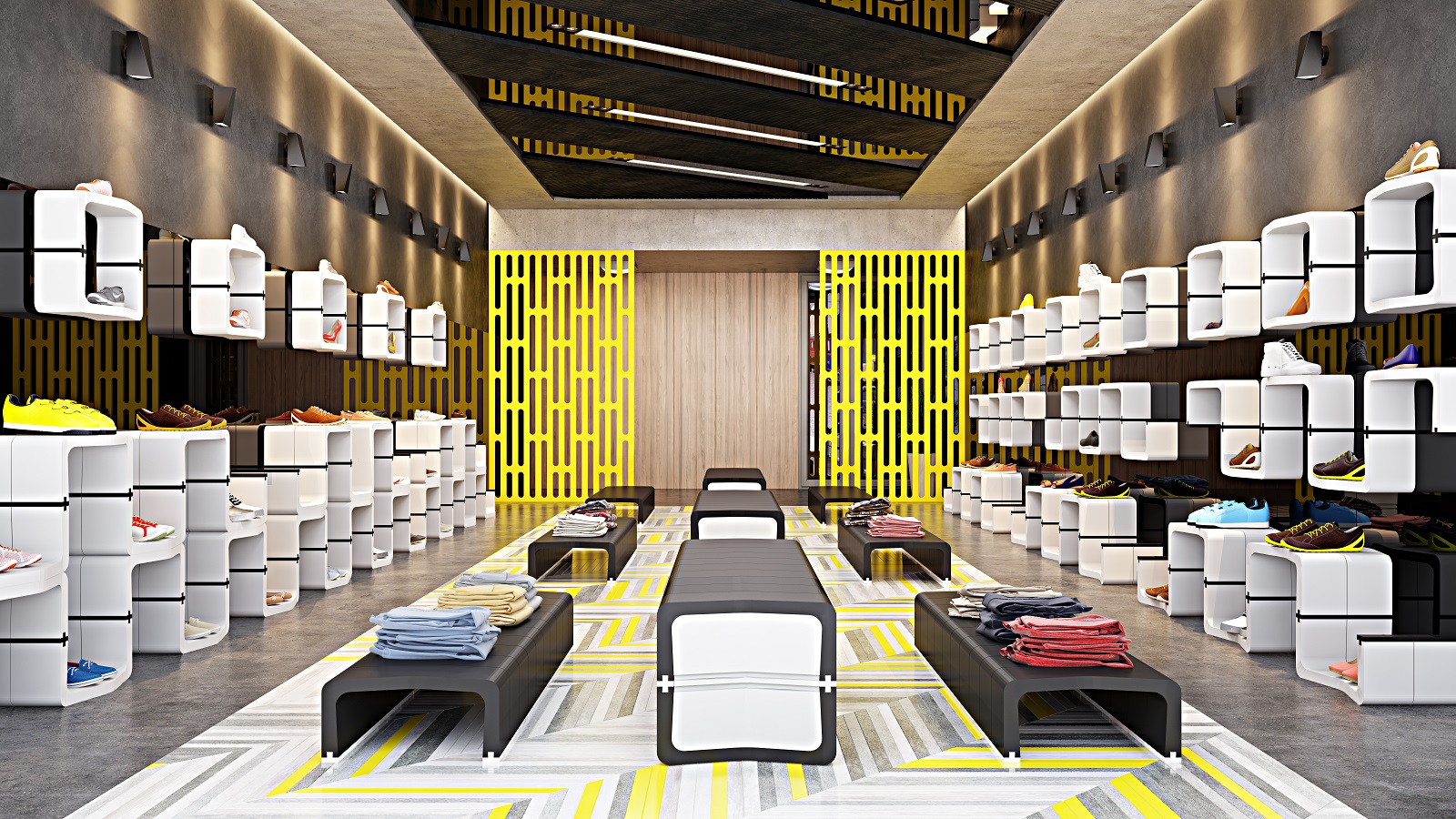 "Our lives change all the time and so should our interiors adapt to our changing needs."
Regarding the design aspect of your solutions, what do you keep in mind when creating new lines?
Flexibility, simplicity and sustainability: we want to offer maximum flexibility to the users. Our lives change all the time and so should our interiors adapt to our changing needs. Also, we like to keep our products as simple as possible. This is why also for the GROW! system, everything is based on one main component, which lets you create endless configurations.
What are the most unique and characteristic spaces you can recall that have benefitted from using Movisi solutions? Which spaces and industry sectors could benefit in the future?
Offices can benefit - they can use our modular furniture as a partition to create, for example, a meeting area. When exhibiting at a fair, or when creating a special event, the modules can easily and quickly be rearranged in minutes and without any tools or special expertise. Afterwards, they can be placed back in the office.
"Own only what you really need and what you really love."
If you could choose any artist / designer in the world to create their limited edition Movisi collection, who would it be?
I personally love the work of London based design studio 'Raw-Edges'. Their work often surprises and inspires me. Plus Shay and Yael, who run the studio, are great characters.
In London, we often have a problem with storage space - apartments are quite cramped and there's a lack of storage / shelves / cupboards. How can Movisi wall solutions help to minimise clutter and store things away in a more compact way?
GROW! is designed to be flexible. You can create shelves storage, partition or seats/benches with the units you have. Also, you can create the shelves in any depth you want, as GROW! can be extended in all dimensions (height, width and depth). The system can always adapt to your needs, also when you move home.
Share your personal tips on how to make our interiors look better even without necessarily using expert help.
- Own only what you really need and what you really love.
- Use different, warm light sources instead of only one light source in a room. This let's you create different atmospheres and makes a space cosy and warm.
- Decorate your home with accessories that tell a story. Something you got from a special place or which reminds of something special.
- A space needs time to grow. Slowly.
GROW! will internationally go live on May 16th on crowdfunding platform Indiegogo. Find here.